Yokohama Advan Neova AD08RS Tyres Available in Trowbridge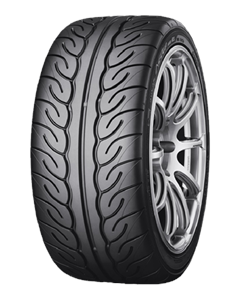 Advan Neova AD08RS
A re-engineered version of the "ADVAN NEOVA AD08R", the "ADVAN NEOVA AD08RS" has been fine-tuned to meet Europe's ECE R117-02 S2WR2 regulation* and raise its environmental performance.
While keeping the tread pattern that earned the "ADVAN NEOVA AD08R" a strong reputation for excellent control in dry and wet conditions and superior abrasion resistance, the "ADVAN NEOVA AD08RS" uses a new compound that reduces rolling resistance.
The new tyre achieves an excellent handling and low fuel consumption that will fully satisfy driving enthusiasts craving for "speed & fun".
* ECE R117-02 is an international standard established in June 2010 by the UNECE (United Nations Economic Commission for Europe) that stipulates technical requirements for tyre noise, rolling resistance and wet grip performance.