Pirelli Scorpion Winter (Pncs) Tyres Available in Trowbridge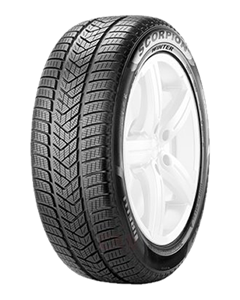 Scorpion Winter (Pncs)
SCORPION™ WINTER has been designed to fit modern SUVs and CUVs, with a special focus on the high-end segment. The goal is no fear in down-hill braking and cornering in winter road conditions, whilst maintaining total control.
Features:
Directional & symmetric tread pattern design with modular block geometry and sipe layout
Circumferential grooves: two and four groove version
New mould profile
New tread pattern compound with innovative materials
Functions:
Increasing "grip": handling and traction on snow conditions and braking performance on dry surfaces
Improves the water expulsion
Provides an optimized footprint area
Maximum grip both on snow and wet road conditions, weight reduction
Benefits:
Improved handling on snow surfaces and reduce the braking distance in all winter driving conditions. Improve traction, lateral force during cornering, slalom and lane change situations
Excellent wet handling and wet braking performance
Progressive and responsive handling in dry conditions
Lower fuel consumptions and maximum grip both on snow and wet road conditions
Sorry, we currently do not have any tyres with the Scorpion Winter (Pncs) pattern in stock.
Contact us to see if we can order these in for you.