Petlas Velox Sport PT741 Tyres Available in Trowbridge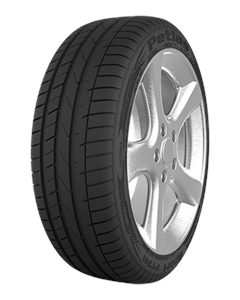 Velox Sport PT741
PT741 is produced for drivers who desire ultimate handling and grip performance without compromising comfort during driving at high speeds.
Benefits:
Center block contacts the road and provides a stable and a balanced drive.
High performance on both dry and wet roads with asymmetrical pattern
Reinforced and wide shoulder block increases the amount contacting the road and enhances dry grip performance with high curving capability and manoeuvrability. Provides resistances against asymmetrical wear.
Intensely designed outer side provides better grip on dry and wet roads and increases the stability of the vehicle thanks to its special canal structure.
Minimised road / pattern noise enhances driving comfort with computer designed block array.