Petlas Full Power PT825 Tyres Available in Trowbridge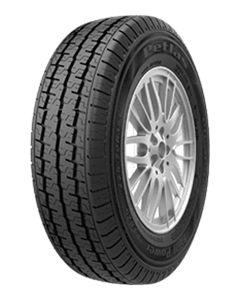 Full Power PT825
Designed for commercial light trucks, transporters and vans. Enhances cornering safety and thanks to its wear resistant special compound, offers durability.
Better grip and traction on wet or dry roads with Z shape tread design.
Specially formulized tread composition provides ultimate grip on asphalt.
Minimised road / pattern noise enhances driving comfort with computer designed block array.
3 circumferential channels provide excellent water discharge.