Michelin Primacy All Season Tyres Available in Trowbridge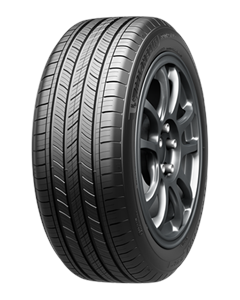 Primacy All Season
Developed to meet the demanding standards of top vehicle manufacturers, the MICHELIN® Primacy™ All Season tyre is the latest generation of fuel-efficient, all-season performance.Chosen by Premium Carmakers
The latest generation of fuel-efficient, all-season tyres
Next-generation compounds break the grip vs. rolling resistance compromise. Proprietary synthetic rubber compounds designed and manufactured exclusively by Michelin efficiently adhere to dry, wet and snowy roads.
A quiet ride all year long
Symmetric tread design tuned with Piano Acoustic Tuning minimizes noise generated by the tyre. Full-depth grooves and sipes do not wear away to disperse water and grip the road through the full life of the tyre.
Developed to exceed the demanding standards of top OE manufacturers
Chosen by Ford, Toyota, Nissan, Hyundai and GM as original equipment.