Michelin Primacy 4+ Tyres Available in Trowbridge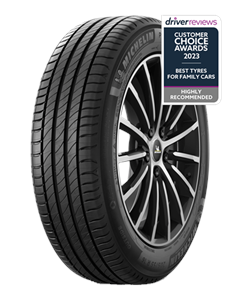 Primacy 4+
Experience greater levels of safety over time with MICHELIN PRIMACY 4+. Designed to keep you and your passengers protected, mile after mile.
MICHELIN summer tyre for greater safety made to last
Best wet braking performance at the legal tread depth
Best aquaplaning control
Excellent longevity
Designed with MICHELIN EverGrip Technologies
Features and Benefits
For greater safety made to last
The MICHELIN PRIMACY 4+ long-lasting tyre delivers the best wet braking performance at the legal tread depth and aquaplaning control. From MICHELIN EverGrip technologies comes the latest generation of rubber compound with a self-rejuvenating tread, containing two smart rubber rigidities, ensuring this tyre maintains safe performance, even when worn.
Long-lasting confident driving
Don't spend time worrying about your tyres, enjoy excellent longevity with the MICHELIN PRIMACY 4+ tyre, without sacrificing safety over time. Drive with peace of mind, thanks to its MaxTouch Construction Technology that maximizes contact with the road to evenly distribute the forces of acceleration, braking and cornering, resulting in a longer tread life.