Michelin Pilot Sport Cup 2 Connect Tyres Available in Trowbridge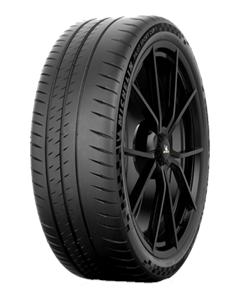 Pilot Sport Cup 2 Connect
WHY IS THIS THE RIGHT TYRE FOR ME?
Faster and more consistant lap times(1)
7.29 sec faster than previous generation MICHELIN PILOT SPORT CUP 2 lap after lap, push the limit and stay first!(1)
Excellent steering control and improved handling
Optimised footprint on the road for maximised steering precision
Unleash 100% of MICHELIN Pilot Sport Cup 2 connect track potential with MICHELIN Track Connect
7.40 seconds faster and up to twice more laps (2) utilizing the MICHELIN Track Connect on-board coach to help you reach your full track potential:
- Tyre pressure optimisation
- Tyre temperature optimisation
- Balance optimisation
Stand out with the elevated style of the Premium Touch Sidewall Design
Combine track performance with the elevated style of the checkered-flag Premium Touch Sidewall Design: a MICHELIN patent made by nano technology laser engraving creating a velvet-like micro texture.
WHAT IS BEHIND IT?
Bi-Compound Technology 2.0
Two different rubbers used outside and inside of the tread
- Outside: a New "High Molecular Chain" elastomer guarantees exceptional grip especially in tight bends
- Inside: a new rigid elastomer optimizes steering control and wet grip
Track longevity technology 2.0®
- Slower wear of the outer shoulder
- Reinforced external shoulder with special rubber highly resistant to abrasion
For optimised endurance and track longevity
"Dynamic Response" Technology
"Dynamic Response" Technology: a hybrid belt of Aramid and Nylon ensures optimum transmission of steering instructions onto the road
- New wavy summit architecture- Increase tread pattern stiffness for improved handling and stability on braking