Dunlop Sportmaxx RT 2 SUV Tyres Available in Trowbridge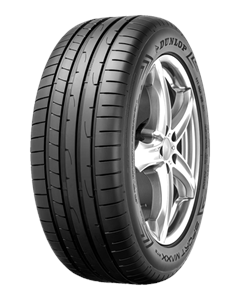 Sportmaxx RT 2 SUV
Key Benefits
FINE-TUNED HANDLING AND STEERING, EVEN AT HIGHER SPEEDS
The balanced pressure distribution in the tyre's footprint maintains constant contact with the road, even when traveling at increased speeds.
SUPERIOR GRIP IN BOTH DRY AND WET CONDITIONS
Improved friction between the SUV tyre and the road surface creates a strong, reliable grip.
SOLID ROAD CONTACT AND STABILITY ON CORNERS
Enhanced tread block stability keeps you in control, even when cornering with a heavy load.
Technologies
SUV-OPTIMIZED TYRE SHAPE
The shape of the Sport Maxx RT 2 SUV has been custom-designed for SUVs, creating an even pressure distribution across the tyre's footprint that produces steady handling.
NEXT-GENERATION TREAD COMPOUND
Dunlop's advanced tread compound with 'traction resin' boosts grip by increasing the friction between the tyre and the road surface.
REINFORCED TREAD PATTERN
High-angled and V-shaped grooves in the tread pattern reduce the amount the tread blocks bend in all directions, for a more stable ride.