Bridgestone Turanza 6 Tyres Available in Trowbridge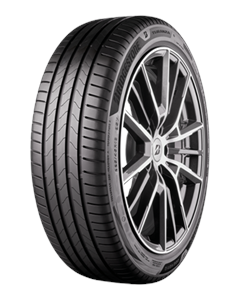 Turanza 6
Developed to meet drivers' needs and expectations, the new Bridgestone Turanza 6 achieves best-in-class wet performance, superior mileage and improved fuel/energy efficiency.
Bridgestone's new flagship summer touring tyre empowers drivers to stay safe and in control on the road and be prepared to perform, even on a rainy day.
The ground-breaking TECHSYN and ENLITEN Technology included in the EV-ready Bridgestone Turanza 6 provide drivers with additional efficiency and sustainability benefits.