Bridgestone Potenza S007 Tyres Available in Trowbridge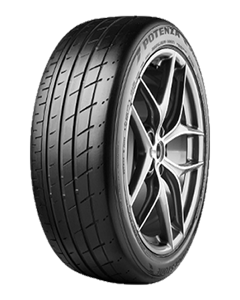 Potenza S007
Bridgestone engineers developed Potenza S007 based on construction and materials technologies developed during Bridgestone's 14 seasons as official FIA Formula One tyre supplier.
To meet specifications for improved fuel efficiency, these technologies were combined with Bridgestone's advanced knowledge of tyres at the molecular level, helping to optimize the mixture ratio and reaction between carbon, silica and rubber, which reduces rolling resistance and fuel consumption.
The S007 has been designed specifically for sports vehicles. These sporty chassis requires a tremendous lateral force. Its special profile gives rise to a steering precision and traction on dry ground. The wide outer part of the profile with the special carcass provides even in difficult driving situations maximum stability when cornering. The S007 is designed in classical as well as tire Runflat tire comes with the F12 berlinetta.