Bridgestone Ecopia EP200 Tyres Available in Trowbridge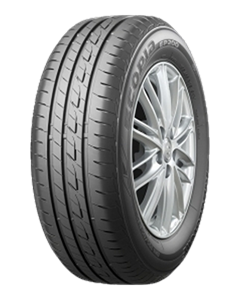 Ecopia EP200
High Performance goes green with the EP200. A lower rolling resistance, thanks to its unique compound and tread pattern means more fuel efficiency. EP200 also has a longer operational life and outstanding wet braking performance for a safe, sure-footed journey.
Save More
The ECOPIA tyre is designed with fuel and environmental savings in mind. Because it has a lower rolling resistance than other tyres, ECOPIA achieves greater fuel efficiency, leading to greater cost savings, as well as lower CO2 emissions.
What is rolling resistance?
Rolling resistance refers to the amount of force required to roll a tyre forward. Reducing this resistance means that less fuel is used to create this movement.